Thank you for reading my blog! Please help me publish my first novel. It will be much appreciated!
Valentine's Day has passed, but that hasn't stopped many to continue their adoration to their partners or announce their declaration to the world. When one interprets romance in literature, many pieces revolve around love at first or second sight, or conquering classes and situational events. Then, others gravitate to ghost stories, scandals, and operas spiraling with insanity and tragedy.
I too enjoy a romance novel from time to time; Jane Austen's classics such as Pride and Prejudice, Persuasion, or Southern romances like Nicholas Sparks' A Walk to Remember are on my go-to reading list for romance. Titles well known are beloved by many, however archetypes of romance literature tends to be mundane and predictable. Something that continues to enthrall me are not romance novels, but literature that circulates around tragedy and lost love.
Some may argue those who love pain are masochistic, but some tales portray true love and pragmatic love in a form of death or despair. Proving a sense of loyalty and everlasting love in a brink of chaos is as romantic as a declaration of love. Romeo and Juliet might have been a catalyst to tell tales of star-crossed lovers who in the end, were able to embrace in death. Shakespeare's tragic tale was not the first to bring star-crossed lovers to the world. Arthurian legends and Ancient Greek myths have enchanted many to sadness and broke many hearts, influencing contemporary writers like F. Scott Fitzgerald and Ian McEwan to crumble any hope for a satisfied love story.
When I talk about tragic love stories, I'm not talking about reading books that makes me cry. The overall emotion I want to experience is everlasting disappointment, but entertained at the same time. I'm also not discussing stories that are partly coming of age, I yearn for sorrow and destitute of a relationship or lack of relationship. To conclude my case, here are my favorite materials consisting tragedy, love, and despair at its finest.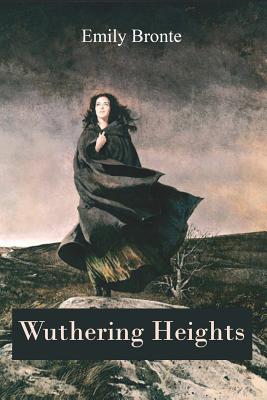 Wuthering Heights, Emily Bronte
A ghost story for a rainy day about lovers who engulfed themselves in scandal and doom, is the best way to summarize Wuthering Heights. Jane Eyre is also quite comparable, but nothing beats a story where the main characters die in the end. Wuthering Heights tells a tale of an intoxicating drama between Catherine Earnshaw and her childhood friend Heathcliff, along with unfortunate souls Edgar and Isabella Linton, who are subsequently thrown into the fire of madness. The spiral of depression is soon carried over to the next generation, who are Cathy and Edgar's daughter (who's also named Cathy), Heathcliff's ill son, and Cathy's brother's neglected son. Bronte's gothic literature holds itself as a fable of what love does not look like, but many readers cannot look away from this tragedy of a mess, incomparable to modern love triangles. Either way, I highly recommend readers to read this at least once.
Various tales of Lancelot and Guinevere
Of all of Britain's historical legends, none has ever been more famous ( or infamous) than the love story between Sir Lancelot and Guinevere. Their tragic love story has been immortalized in a poem by Lord Alfred Tennyson and a supposed recorded recollection by Chretien de Troyes. Some speculate Lancelot pursued Guinevere despite being the wife of King Arthur, while the story follows they were mutually in love with each other before her betrothal to King Arthur. The poem by Lord Alfred Tennyson can be found almost anywhere printed or online, one can read it here for even a cold heart to feel sadness for the pair. For a somewhat detailed story, read Chretien de Troyes' Arthurian Romance . I found my copy at the last bookstore in Los Angeles, but apparently this is a difficult book to find.
Atonement, Ian McEwan
A beautiful romance between two youths disrupted by an ill-fated event is what sets Atonement's tale to tragedy. The book caught my attention when my mother wanted to watch a film starring Keira Knightley, James McAvoy, and then rising star Saoirse Ronan. After the film, I decided to read it, and I can concur the film relies all faithfulness to Ian McEwan's novel.
The readers are transported to one hot summer, detailed of innocence and youth, introducing sisters Cecilia and Briony. Another character, Robbie Turner, plays an important role in the sisters' lives. Let's just say a love triangle ensues, which causes a destruction of any change of real love. I adore this story because the tragedy could have been avoided, but was doomed by an act of jealousy. A ending that is neither happy nor sad, but can bring a whole mood down when reading this "romance" literature. I did say I wasn't looking for a coming of age story, but this is my exception, because one of the characters grows into adulthood but is filled with misery until old age.
I would include The Great Gatsby by F. Scott Fitzgerald, but I assume the story has been told over and over again, especially through the romanticization of the Jazz Age.
Throughout this blog, I want to keep updating romance literature whether they're tragic or a simple classic. I eventually want to include new romances in this blog, but nothing to the point of cliche stereotypes.
I hope you enjoyed this post, February is almost at its end, and I am ready for Spring.

Thank you for reading my blog and Ad Astra Per Libras.